Regular price
Sale price
$286.00
Unit price
per
Sale
Sold out
Be Ready for Nesting Season with the World's First Wire-Free WiFi Bird Box Camera System
Capable of lasting an entire nesting season without connecting to an external power supply, our newly-developed Bird Box WiFi Camera System allows 24/7 access to unseen, close-up HD views and audio of nesting birds in your garden.

Quick & Easy Setup

Pair your smartphone or tablet with the WiFi camera and watch your nesting birds live or record to watch later in the Nestera app.
Get Closer Than Ever Before
The high-spec 3.0 Megapixel camera films in 2304×1296P HD colour video at 25FPS  as your garden birds build their nest, lay their eggs and raise their newly-hatched chicks. The camera's motion sensor can be set to automatically record when movement is detected.
Powered by Nature
The camera's 5200mA battery is kept charged all year round by the high-efficiency solar panel with its own integrated 15600mA lithium-ion battery. The solar panel's battery pack recharges with sunlight and, if needed, can simply be taken indoors and charged via a Micro USB - all without disturbing your nesting birds.

Watch 24/7
Night vision infrared LEDs produce crystal clear black and white footage in total darkness without disturbing the birds, while the camera's integrated, highly-sensitive microphone lets you hear your nesting birds as clearly as you can see them. 

Connecting Generations
Easily and securely share access to your camera's live feed with family and friends, wherever they are in the world. Use the built-in 32GB microSD to share your favourite moments on social media.
Multi-Species Nest Box

Translucent windows provide optimum light levels for the camera, but do not let predators see in, while our specially designed tray keeps the camera and wires safely away from the nesting chamber.
Our style of Bird Box features a removable front panel and includes 28mm and 32mm hole protection plates, making it an ideal habitat for a wide range of garden birds:Blue tits, Coal tits, Marsh tits, Great tits, House sparrows, Robins, and more...
Trusted by Leading Wildlife Organisations
Gardenature Bird Box Cameras are supplied and recommended by many different wildlife organisations; we manufacture the RSPB's own branded nest boxes and camera systems, and are supported by the British Trust for Ornithology and The Wildlife Trusts.
Our Bird Box Cameras have been featured on BAFTA and Emmy Award-winning wildlife documentary series, Frozen Planet, as well as BBC's Springwatch, Autumnwatch and Young Apprentice, ITV's This Morning and Love Your Garden.
View full details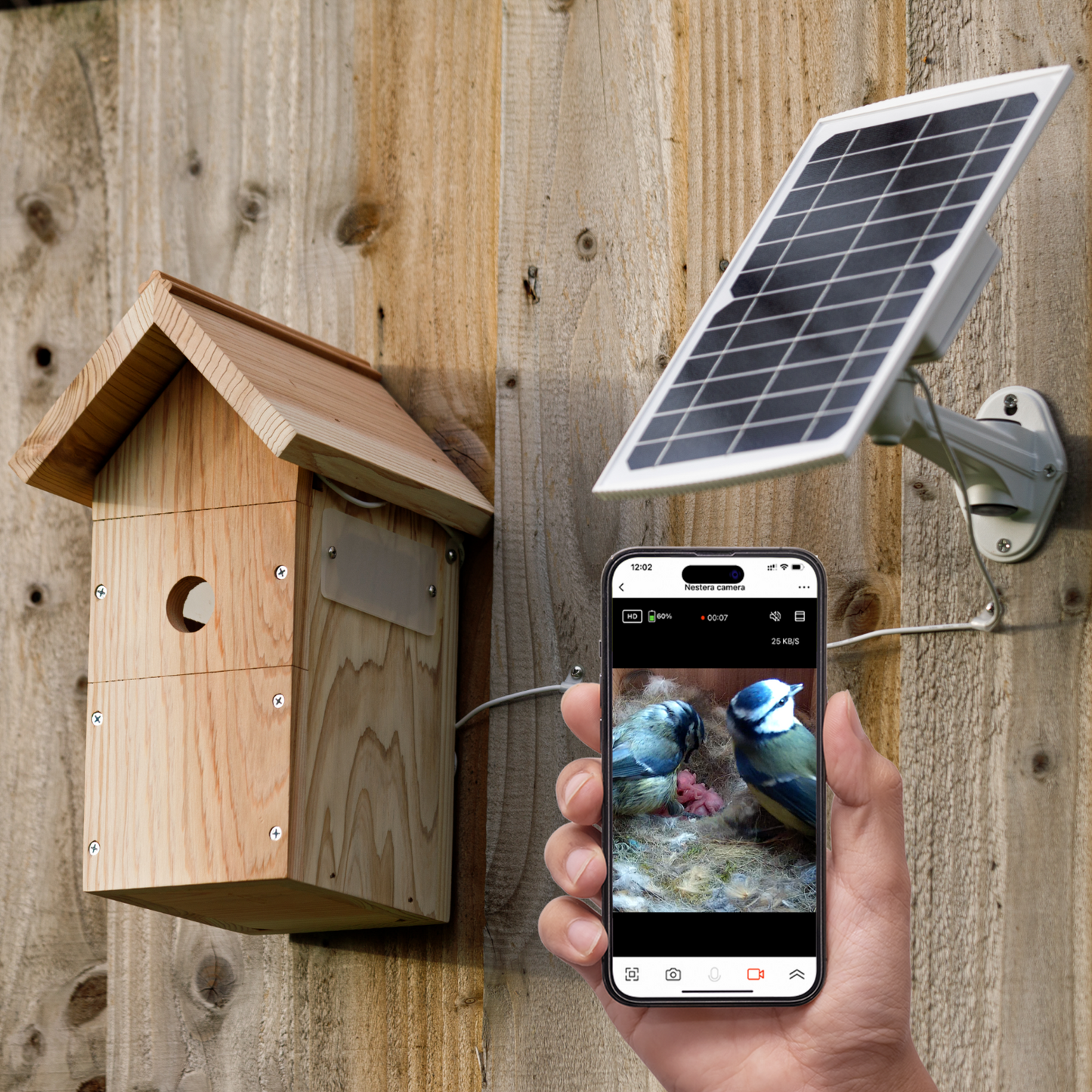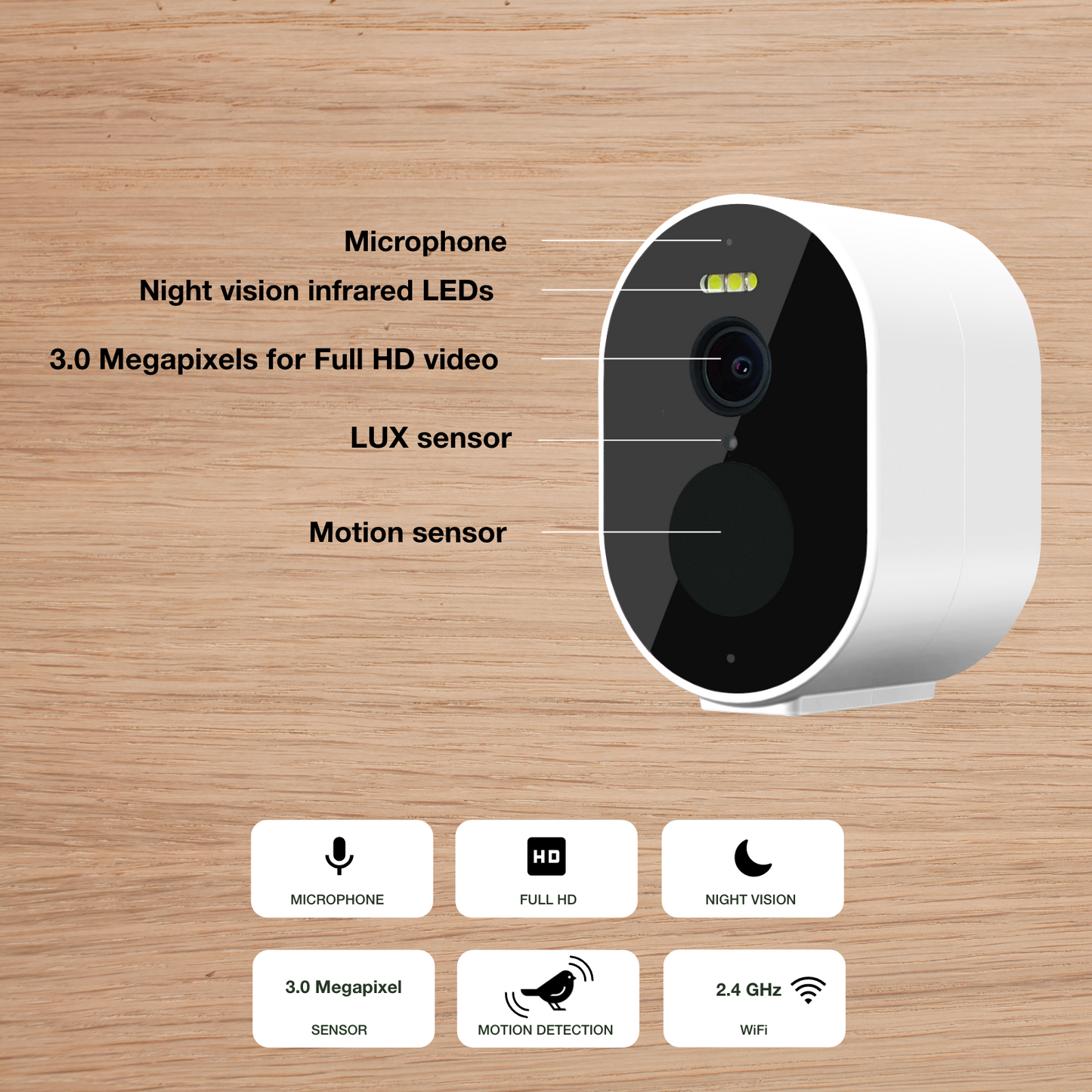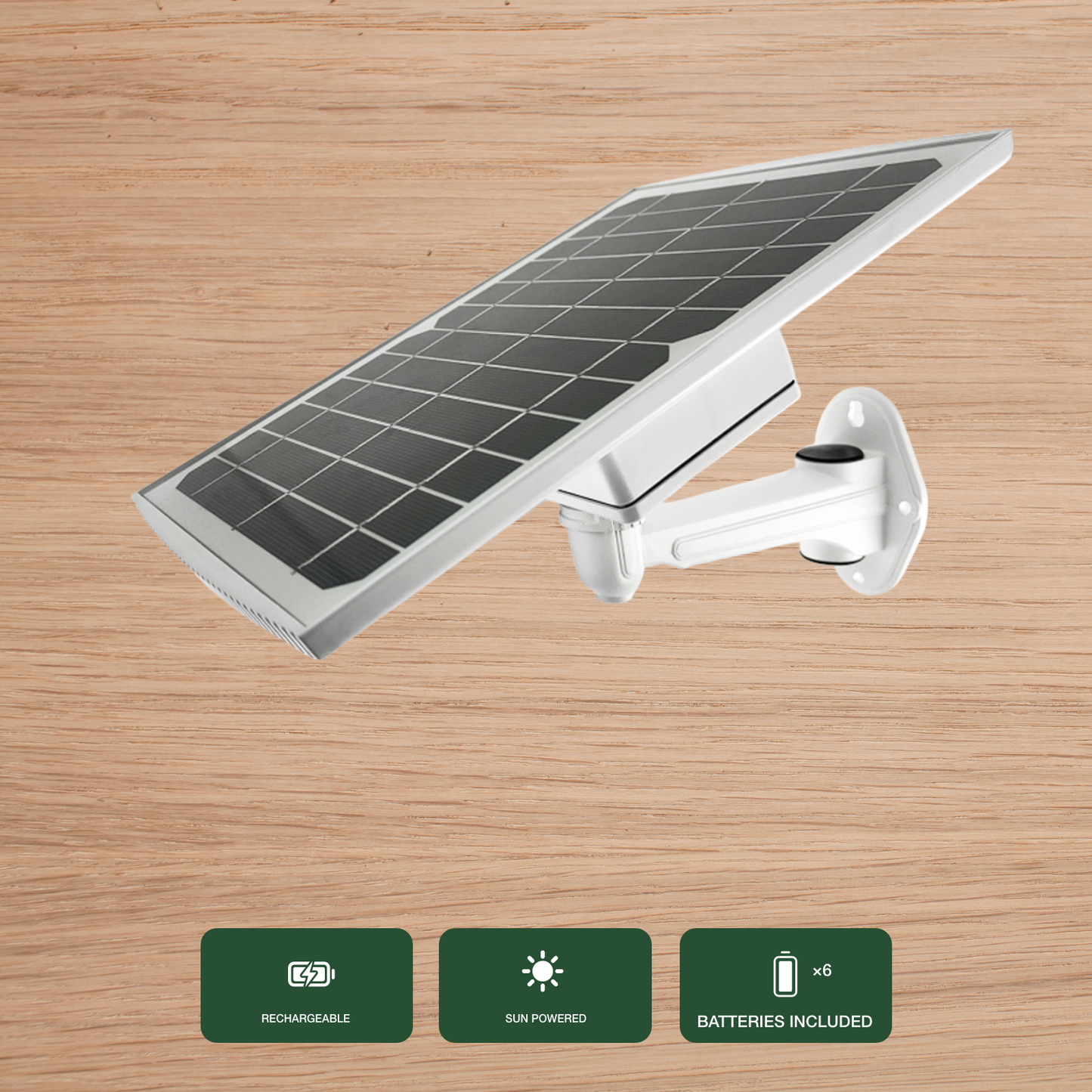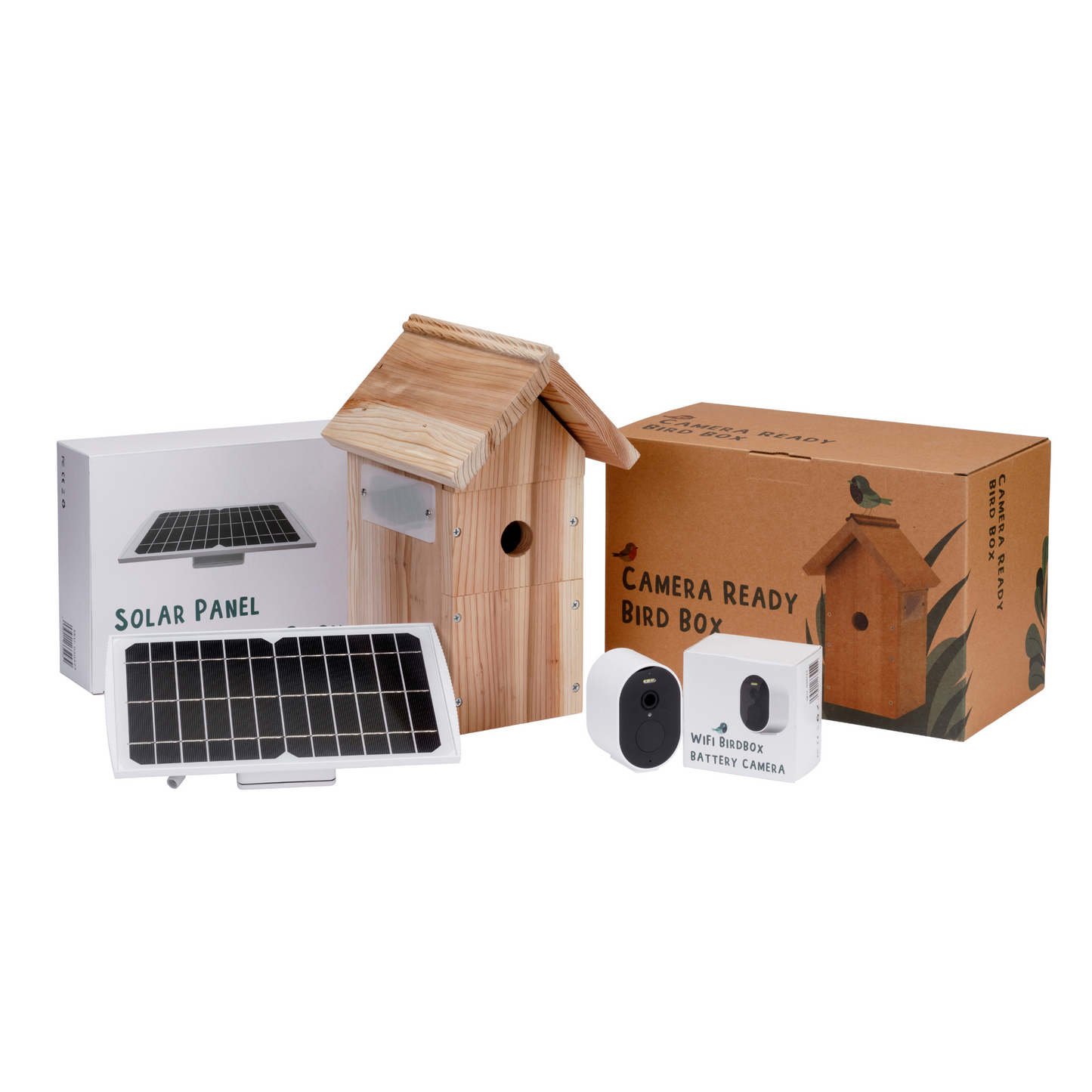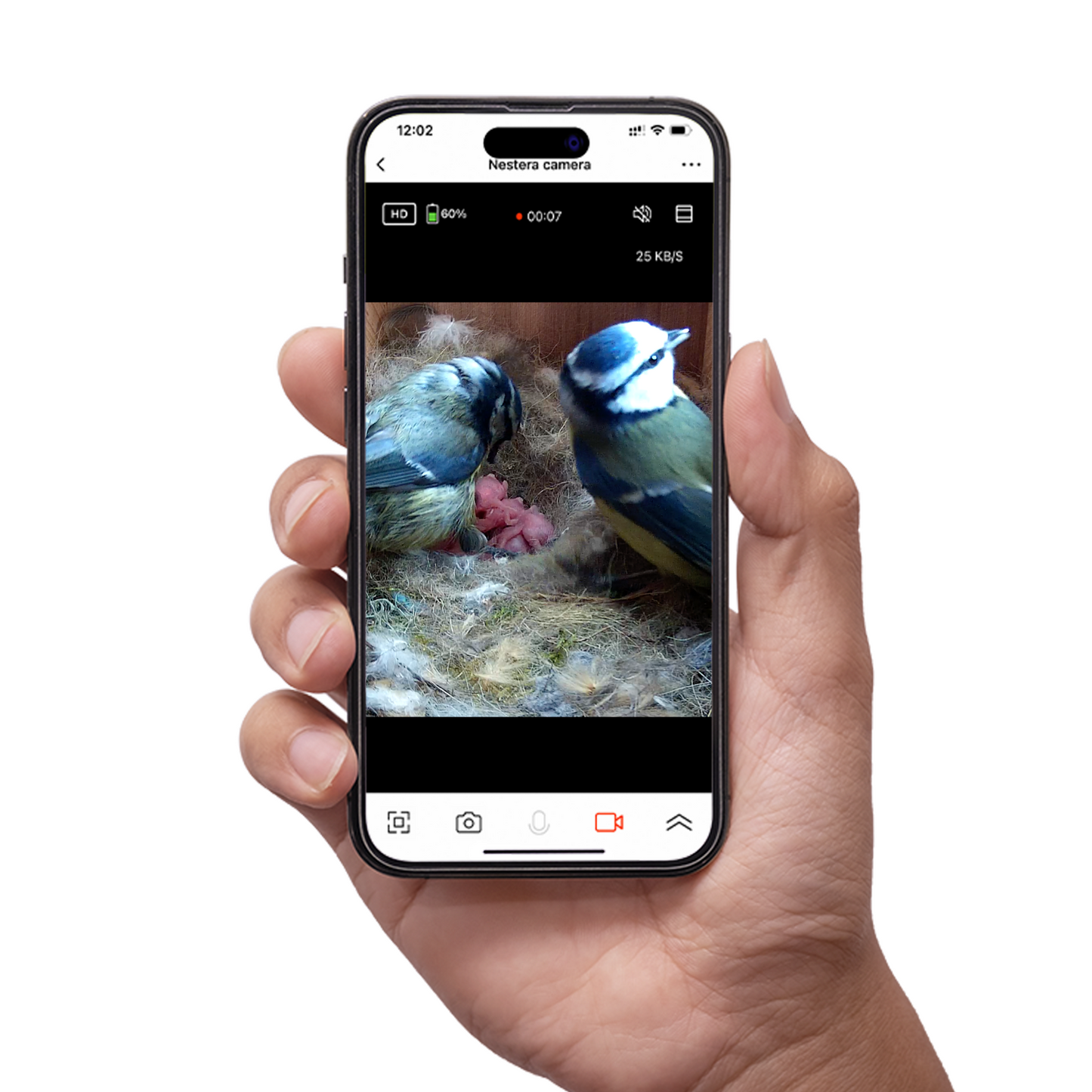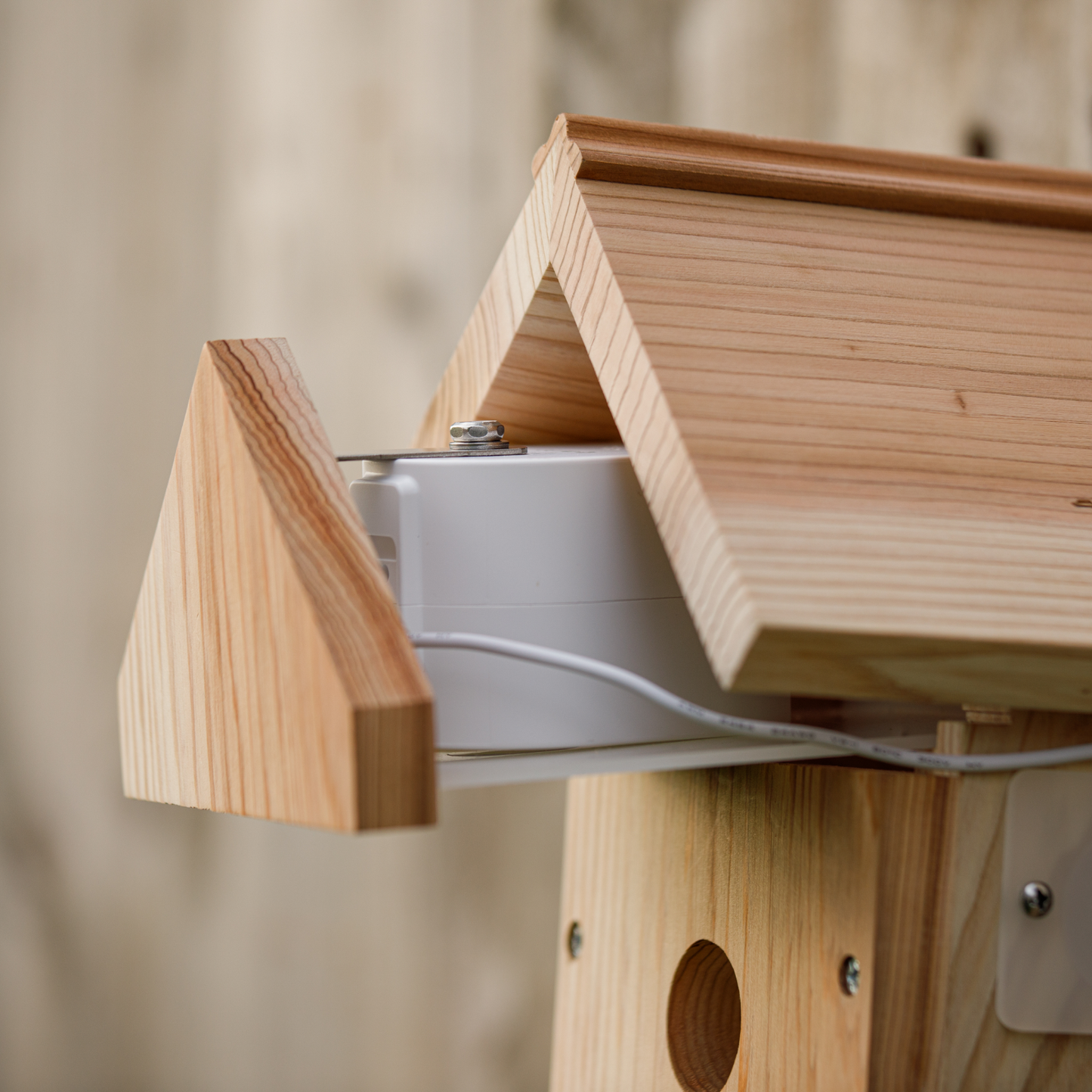 Additional Information
Specs

Made from responsibly sourced high-grade Western Red Cedar, our Bird Box designs adhere to guidelines suggested by the RSPB and BTO. 

Natural oils present in the Cedar mean our Bird Boxes do not require treating or painting. Discrete drainage holes ensure any moisture can easily escape, allowing your nesting birds to stay warm and dry, while the removable panel on the front of the box allows easy cleaning at the end of nesting season.

Bird Box dimensions: 
Width: 19cm, Depth: 22cm, Height: 34cm

WiFi Battery Camera Spec

3.0 Megapixels provide stunning 2304×1296P HD colour video in 25FPS.

The built-in light sensor and night-vision infrared LEDs produce crystal clear black and white video in complete darkness without disturbing the birds.

The highly sensitive microphone allows you to clearly hear everything going on in your nest box.

Our pre-focussed, 4mm lens offers an ideal top-down view of the nesting chamber, with the nest perfectly in focus.

Get instant alerts on your phone when a bird nests in your box. The motion detector triggers the camera to begin recording, which can be watched via the Nestera app.

A built-in 32GB micro-SD records up to 80 hours of video to watch on the Nestera Bird Cam application. Footage can be easily saved to other devices or shared on social media.

The camera supports 2.4GHz for a reliable WiFi transmission and greater range than 5.0GHz.

The camera has 2 x internal 2600mA li-ion batteries which are kept charged by the removable solar panel (included).

Solar Panel Spec

High performance monocrystalline stacked tile solar cells provide a continuous 5V/2A output to keep the camera battery fully charged.

The solar panel stores power in its own integrated 15600mA battery pack and can be recharged via its Micro USB if needed.

Measuring 284×176mm, the solar panel's 2.4m cable allows it to be mounted away from the Bird Box and easily angled for optimal sunlight.

Our solar panel is weatherproof in all conditions from -10°C - +60°C and has an IP66 waterproof rating.
FAQs

How do I pair my Bird Box Camera with my phone or tablet?

Just follow the simple step-by-step instructions on our free Nestera Bird Cam app for iOS and Android smart devices. All our bird box cameras include a set of printed instructions, too - which can also be downloaded from the product page. 

Download our free Nestera Bird Cam app:



iOS users please click here

Android users please click here


How do I share access to my camera's feed with my friends and family?

Simply tap 'Share Device' in the Nestera Bird Cam app settings and select any contact on your phone to send them an invitation. Once they've downloaded the Nestera Bird Cam app and created an account, you can then grant them access to your camera.


Will the solar panel work when it's not sunny?

The high-performance solar panel has its own integrated 15600mA lithium-ion battery pack which is recharged by the sun and keeps the battery camera charged up.

If you notice the power on the battery camera is running low, you can simply take the solar panel indoors to recharge its battery pack with its Micro USB cable - all without disturbing the birds. 


Why is my solar panel not providing any power to the battery camera?

If it's the solar panel's first use: Each of the 6 x lithium-ion batteries inside the solar panel has a protective plastic tab (to safely store and transport them) that must be removed before first use. Use a Phillips screwdriver to remove the battery compartment's back panel. Take out each battery individually and remove its protective plastic tab before re-inserting them and re-attaching the battery compartment's back panel.

If the solar panel is already in use: The solar panel's battery may have simply run down. Unplug and remove the solar panel from where it is installed and take the solar panel indoors to charge it with its Micro USB cable.


What is the range of WiFi signal for the bird box cameras?

The range is approximately 15-20m depending on the environment and the range of your router. Take your phone to where you want to install your bird box; if it receives at least two 'bars' of WiFi from your router, then this should be enough signal for the WiFi camera.


I have connected my camera and have sound but no image...

Do some quick checks:

Have you left the lens cap or protective lens sticker on on the camera? (We've all done it!)

Are all the cable connections firmly plugged in?

If these don't resolve the issue, get in touch with hello@gardenature.co.uk and we'll have you up and running in no time.


Are the bird box camera systems simple to set up and use?

Yes they are. No technical knowledge is required, and to make things as easy as possible, we included clear, easy-to-follow instructions with each order. Plus, we're always on hand should you need any help, support or advice. Get in touch with hello@gardenature.co.uk.

Why is my bird box camera showing a black and white image during the day?

This probably means not enough natural light is getting into the bird box. When positioning your bird box, try to keep the translucent windows on each side reasonably clear of foliage or other obstructions to ensure enough natural light can enter the nesting chamber.

To maximise the chances of birds nesting, we only use natural daylight to illuminate the inside of our bird boxes. A drop in light will trigger the LUX sensor and activate the infrared LEDs which are designed to provide black and white images when it's dark.

How do I clean my bird box?

Simply use boiling water to clean out your nest box. We recommend old nests be removed from August onwards (or once you are certain the birds have stopped using the nest box).

Most birds' nests harbour fleas and other parasites which can remain in situ to infest young birds that hatch the following year. Boiling water kills any remaining parasites. Always let the box dry out thoroughly before replacing the front or top panels.

It's important to never use insecticides or flea powders in your bird box.

Is it normal for some of the eggs in the nest to not hatch or for some chicks to die?

Sadly, yes. It's quite normal for a few eggs to fail to hatch, or for some young to die. Blue and great tits sometimes lay up to 14 eggs to allow for such losses.

Cold weather and/or food shortages may lead to nest desertion, or for only the strongest of the chicks to survive. The death of one parent or interference from animals or humans may also cause nest desertion.

Please remember, if there are unhatched eggs in a nest box, these can only legally be removed between August and January.

What species of bird can I expect to nest in my bird box?

This depends on a range of factors, such as internal nest box size, entrance hole size, how high off the ground the nest box is situated, etc. Our nest boxes are fitted with a 32mm entrance hole as standard, which will attract the widest range of garden birds, including blue tits, marsh tits, coal tits, great tits, house sparrows, and when the centre panel is removed (open fronted), you can expect nuthatches, robins, wrens and more…

When is the best time of year to put up a bird box?

You should aim to have your nest box in place by the end of February or the beginning of March. Garden birds start breeding around mid-February. However, we have known nest boxes put up as late as April to have success.

Where is the best place to site my bird box?

There are a number of things to consider when mounting a bird box to maximise your chances of birds nesting in it. Some of the key things to consider are:Direction – face your nest box between North and EastShelter – avoid prolonged exposure to direct sunlightAccess – ensure the birds have a clear flight path to the nest boxHeight – different species prefer different distances from the groundFixing – tilt your nest box forward slightly so driving rain can't penetrate the nest box.

What are your bird boxes made of?

All our bird boxes are designed following RSPB and BTO recommendations and constructed from thick, durable, responsibly-sourced Western Red Cedar which proves to be extremely hardy against all weather conditions.